Respite support for helping carers to care for those they love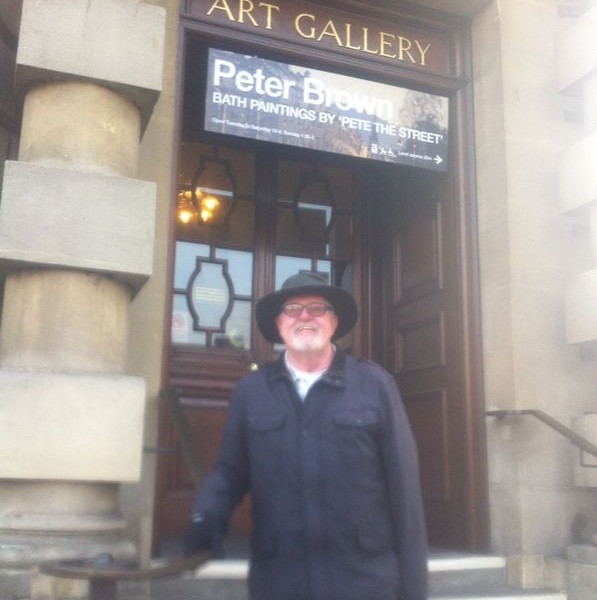 Approximately 1 in 8 adults in the UK (around 6.5 million people) are unpaid family carers. Carers UK estimate that every day around another 6,000 take on the caring role with over 2% of the population providing in excess of 50 hours unpaid care a week.
We want the very best care and support for the people we love and caring for someone you love when they are no longer able to cope alone is an important way for us to show the person how much they mean to us. As conditions progress the tasks needed to care for someone can become ever more demanding and exhausting, and it is easy for carers to lose touch with other family members or friends and to give up activities they enjoy. Without access to their own support network or time for themselves, the demands of their role can put carers' own health and wellbeing at risk.
Blue Sky Enabling's case histories show that appropriate regular respite support provides that vital 'time for yourself' and guidance on strategies that enhance the relationship between the carer and the cared for.
Jamie and Sarah: the first respite break!
A few years ago Jamie was diagnosed with Early-onset Alzheimer's. During the initial stage of his journey with his diagnosis, Jamie's wife, Sarah was his carer 24/7. She loved being able to care for her husband very much, but was still aware of the strain his progressive condition had on her, as well as it did for Jamie himself. Sarah knew that in order to be there for Jamie, she also needed time for herself to recharge her batteries, "I went to Blue Sky Enabling to request help for my lovely husband. I wanted a carer who would build a trusting relationship with Jamie on a weekly basis so that when I needed a longer respite break, that familiar 'friend' would slip into my shoes seamlessly, hopefully, alleviating any stress for Jamie that my absence might create."
Blue Sky Enabling provided Jamie with his own enabler, who took him out every Wednesday. Each week Jamie's enabler was there for him, whatever the weather. He loved (and still does love) going for long walks, visiting art galleries and museums and to going to the cinema, the theatre and Christmas fair where he would enjoy choosing something special to buy for Sarah that he knew she would like.
After a few months Sarah had the opportunity to book a 5 day break to take with her sister; it was a chance for them to have some close family time together which they both craved. It also coincided that Jamie's dementia was progressing: he was starting to experience restless nights. Sarah found this tiring, and knew that she needed to take a break for her own wellbeing. She approached Blue Sky Enabling with questions over what would be the best way to take a period of respite. Over a few discussions between herself and Blue Sky Enabling management, she was able to assess her standpoint on how she felt about taking time away from Jamie who – since his diagnosis – she hadn't been apart from overnight. With Jamie in mind she suggested that their enabler come and live-in the house with Jamie while she went to see her sister.
By this time Jamie's relationship with his enabler has grown to the extent that Sarah felt comfortable handing over control throughout the period. She also felt that the enabler would give Jamie the freedoms that he needed, show him same level of respect she would, and ensure he was completely safe while she was away. She saw it as an opportunity for her to unwind, and for Jamie to be able to experience the safety and security of being at home, rather than taking him into an environment that he may have found too stressful to deal with effectively.
Sarah said that while she was away, "I worried, but I needn't have and after the first phone call back home, I realise all was just as I'd hoped. Jamie had a lovely week due to our enabler's extremely hard work and their wide experience of dealing with the type of problems Jamie has. They shopped, cooked, cleaned, walked, talked and, most importantly, laughed together. When I returned a Blue Sky Enabling Care manager and our enabler spent time with me to suggest ways that might make both Jamie's and my life easier. To my delight and total relief I learned some very simple strategies to help Jamie de-stress before bedtime. It is now a pleasant time when we can share the closeness and calm of each other's company. He now happily snuggles up for a good, long and more restful sleep. Thank you Blue Sky Enabling for all your care and support and for giving me the precious gift of a little extra tranquil time with my very dear Jamie"
While Sarah was away, their enabler – with the help of her care manager – was able to identify that some of Jamie's evening routines (a period that to date was not covered by Blue Sky Enabling staff) were not particularly helpful for a good night's sleep. Rather they were winding Jamie up, and not calming him down. Sarah had mentioned before she left that Jamie's night-time routine was becoming more disturbed. He was becoming distressed as it was coming up for bed time, and he found himself less sure of what it was that he was doing as he was preparing for bed.
During the respite period the enabler helped Jamie to extend his evening routine by separating it out into easy to recognise sections and then extending how long it was going to take for him to complete each section. It meant that he had more time to adjust to the idea of allowing himself to drift off. This structure brought a new calmness to his evenings which Sarah also really appreciated. Therefore the respite period wasn't only a way for Sarah to recharge her batteries; overall it helped strengthen Jamie and Sarah's relationship together.