Greg's story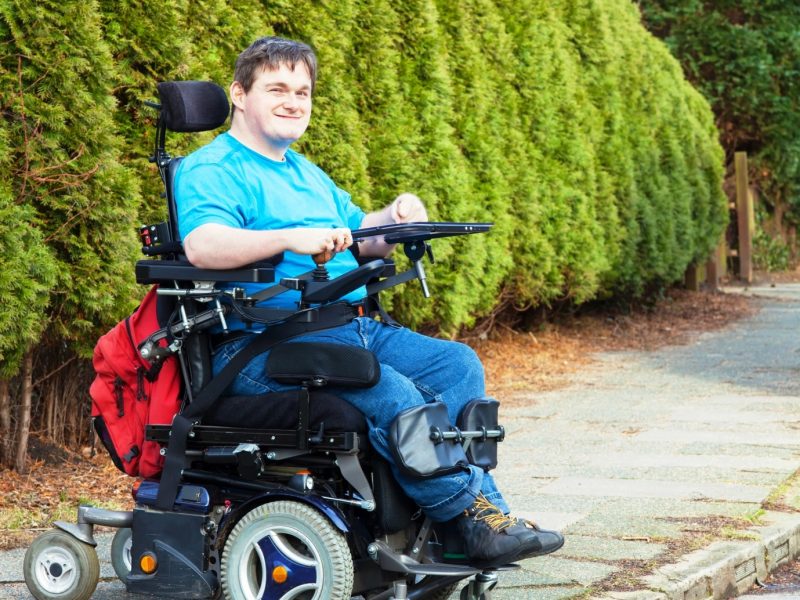 Greg was born with cerebral palsy, and has always required support to live a healthy life. During his years as a young man, Greg was supported by his mum (Sue) who ensured he got what he needed to maximise his independence. However as time went on and Greg started to grow older, it became less appropriate for Sue to remain his primary carer. They both knew knew that the level of independence he had as a young man, was no longer enough for him as an adult.
Sue and Greg became interested in Blue Sky Enabling (BSE) through reading some of the stories on the website. They initiated contact with us, and engaged enthusiastically with the initial consultation process. The BSE Care Manager that led this process helped Sue and Greg navigate objectives towards building on Greg's abilities, and much of the initial support provided formed the antecedents of empowering Greg trust his own decisions, and manage change effectively.
Together Greg, Sue and the Care Manager put in place a framework to allow Greg to feedback to BSE about the support he was receiving. As a group, it was decided that this would form the basis of a self improving service centred around what Greg needed to get out of the support. Greg was unable to communicate over the telephone, and used an tablet to express himself. This meant that alongside other feedback methods, Greg's Care Manager would visit the house on a relatively regular basis, whereby Greg would be given the opportunity to feedback directly about how his support was progressing. Greg would communicate to his care manager about what he liked, and what he disliked, what he though was going well, and what he thought could be improved; and overall what he wanted. This way Greg was able to act as the co-pilot in directing the support he received, and his confidence grew. This led to him engaging more actively while he was out in the community, and it meant he was generally happier while he was at home.