Debbie's story (name has been changed to protect identity)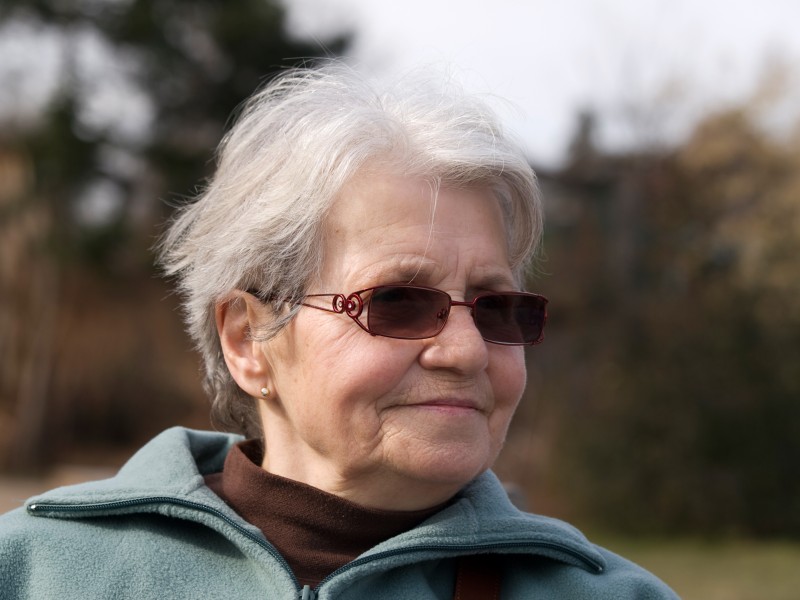 Debbie was the sole carer for her husband after he got Parkinson's disease and she successfully looked after him at home until he passed a number of years ago. After being a family carer she felt like she was prepared for anything, able to cope with anything that life threw at her, completely expecting the unexpected.
However, Debbie was eventually diagnosed as being visually impaired with macular degeneration, and when she had a fall, it changed things. Debbie was assessed by doctors at the hospital that she was at high risk of further falls and they wanted her to consider residential care. Debbie told them that she wanted to go back to her own home, and that she would be fine coping by herself. However, professionals at the hospital wouldn't let her go home without 24hour care.
Debbie didn't want to lose her independence, and eventually spoke to Shelley Saxon, the Registered Manager of Blue Sky Enabling. Debbie explained her predicament, and expressed how certain she was about not wanting a carer there 24 hours a day. Shelley was able to put together a package that Debbie was happy with, through a swift collaborative process that involved effectively bringing together hospital staff and other clinical professionals and get them all speaking with one voice. Debbie was to receive support from an enabler, for several hours a day in blocks of 3 or 4 hours a time, and have the necessary technologies put in place to ensure that in the event of an emergency, someone could get out to her on short notice.
Debbie's enablers assisted her with her medication and monitored changes in her wellbeing. They would do her shopping, help her to prepare home cooked meals, help her manage her post, keep her home clean and tidy, and provide her with whatever assistance she required with personal care. Debbie liked to manage her personal care needs herself as much as possible; of equal importance to her was her ability to carry out the necessary tasks of the day. Debbie's enablers provided her with the hands and the eyes that she needed to do this. They offered her companionship and always found interesting ways to engage her in activities she enjoyed. Debbie liked playing word games, reading articles in the parish magazine to catch up on local news, and she loved singing songs. She was finally able to do all of these things again, plus a few extra.
After nearly 18months since Debbie had the fall, she went from strength to strength, and her capacity to undertake tasks on her own grew extensively. In fact, with Debbie's new routine easily mapped out for her in a way that she could monitor herself, she was able to reduce the number of hours that she had contracted with Blue Sky Enabling, and make herself more independent again. Within the comfort of her own home, Debbie had regained the confidence that she lost through an unfortunate event. With regards to having found the right support with Blue Sky Enabling Debbie said, "I used to be anxious all the time, worrying my head so that I didn't want to go on, but I don't feel like that now. I couldn't have anyone kinder or better looking after me, they are excellent."