Lulu's story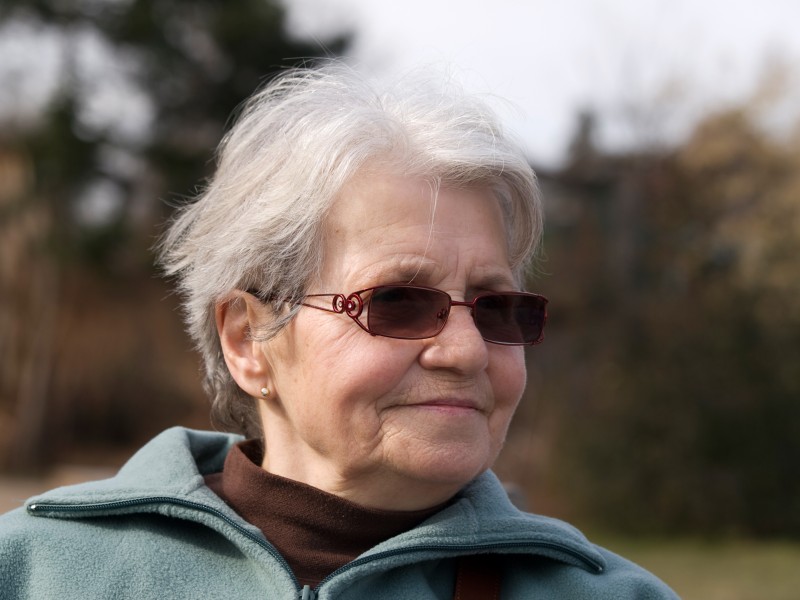 Lulu was a family carer for many years, looking after her husband who had Parkinson's. While she did her job very well and effectively, her husband left her widowed in the later years of her life. As time went on, Lulu started to find it difficult to see as effectively as she had done. She didn't want to worry about it, or pay too much mind to it. However she had a fall, which ended her up in the doctor's office, and as part of the treatment process they gave her an eye test. Lulu was diagnosed with a visual impaired known as Macular Degeneration. This visual impairment means that sight is effected in the centre of the field of vision, and while the condition does not cause total blindness, it still makes it difficult to navigate the physical environment. In Lulu's case, she was assessed by doctors as at high risk of further falls and they wanted her to consider residential care. Lulu told them that she had looked after her husband at home who had much more difficulty than she did, and she wanted to go back to her own home with home care.
Lulu didn't want to lose her independence, and with the doctor's help started to look at home care companies that seemed to fit with her ideas of what care should be like. When she spoke to Blue Sky Enabling, Lulu explained her situation, expressing that she needed a little assistance here and there, and she needed someone who she could really get to know and trust. Lulu's team of three was put together through a swift collaborative process. It consisted of a care manager, and two enablers.
The care plan put in place was for 1:2:1 support, for 7 hours a day, separated into two blocks: one of 3 hours and one of 4 hours. This way Lulu was able to ensure that she was able to help with all of the work that needed doing around the house and in the garden, keeping her active. It also meant that Lulu was never rushed to do anything, or at risk of harm through trying to do something meticulous or physical unsupervised. Lulu's enablers also assisted her with medication management, and monitored changes in her well-being. They offered Lulu companionship, and took enjoyment in the activities that she wanted to do. All of this put together meant that Lulu was able to safely live and engage with home life and the community in a way that made her happy.