Victoria's story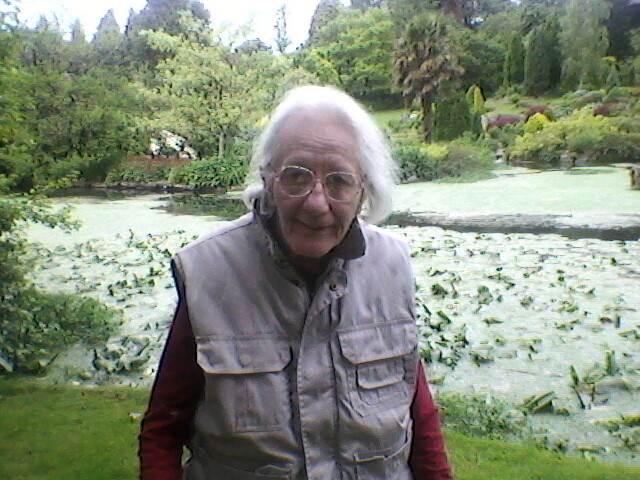 Victoria particularly likes this photograph; she says it reminds her of a Monet painting.
In her younger years Victoria had been a professional artist, a painter, who was highly skilled and well regarded in her community. It was a shock to many people when they stopped seeing Victoria around so much. They found it odd that she would stay home more often, and word spread around that she had stopped painting. Unknown to her friends, Victoria had started to experience unusual spells of memory loss and confusion, which made her nervous about going out and seeing people. Not knowing what was wrong, she explained how she felt to her family, and with their help she took the opportunity to see a doctor with the NHS.
The doctors gently explained to Victoria that she was showing signs of vascular dementia, and that in order to continue to live at home she was going to need some help. This initially made Victoria worried about the future, she was not ready for the news that she got, and found it difficult to accept the diagnosis. Victoria's family rallied together to help her through the acceptance process, but it was hard for all of them.
When Blue Sky Enabling first met Victoria, she was quite depressed. Despite her family's attempts to help her come to terms with her situation, Victoria's frustrations had started to erupt out, and she was directing some of it towards the people who cared about her most. Victoria's family felt they did not know enough about her dementia to help her work around the difficulties she was having in an emotionally sensitive way. Their good intentions were not enough to satisfy her, and they knew that they needed some help. While Blue Sky Enabling were originally contacted to offer respite support for the family, the enabler who went to the house was also able to provide insightful information about ways to effectively enable Victoria to feel more at ease.
As time went on, Victoria's dementia took more of a hold on her, and it was clear that living alone was no longer an option. Victoria's immediate family members had other dependants that they had to look after, and so they asked Blue Sky Enabling to provide support to Victoria through a live-in enabler. This was the best thing to happen to Victoria in quite some time. The fact that the enabler was there to help and offer companionship whenever Victoria felt uneasy, saw her confidence grow again. She was more comfortable at home, and she was more comfortable when she was out. The photograph taken which Victoria likes so much was captured at during this period in her life. She is happy, and free; living with dementia, but not suffering from it.