Rose's story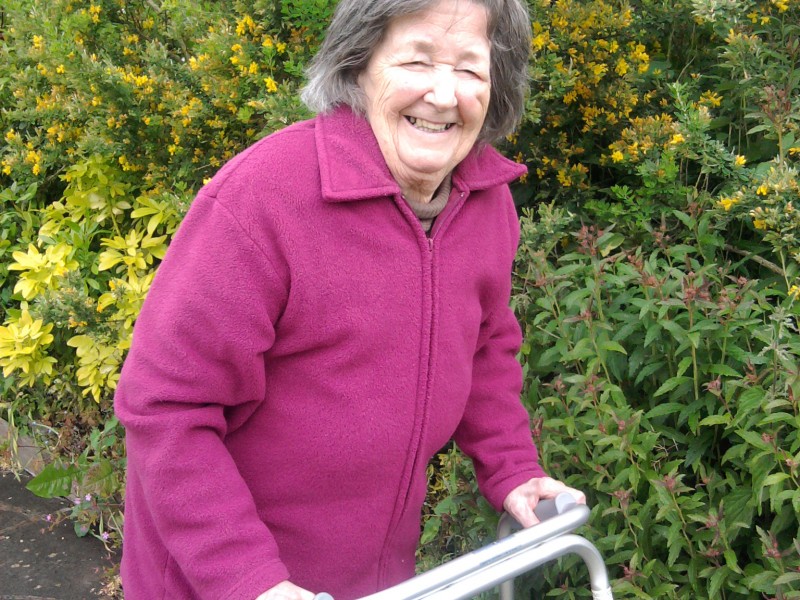 Up until retirement age, Rose's life was busy, and very much centred around her husband and his working life. She filled her time with entertaining the whims of students, and visiting lecturers. As a very intelligent member of the community, while it was not the done thing to write books or conduct one's own research, helping her husband collate his research, and editing his books was a way for them to connect. When retirement came both were happy to pursue a more private life together, away from academia, and they based their weekly activities around their local community, and their home and garden. Disrupting this peaceful existence, was an unexpected event that really knocked Rose back and damaged her confidence: her husband passed away. The bereavement that came with this loss of life, caused stresses that worsened problems Rose was already experiencing with her sight and hearing. Rose started to feel isolated and developed a fear of strangers and the world outside.
Blue Sky Enabling (BSE) were contacted by one of Rose's neighbours, who said that Rose wasn't engaging with the local community at all. They had been helping her with her shopping, but Rose wouldn't engage with them, and she would never go out of the house. BSE were introduced through this trusted neighbour, and Rose slowly began to open up to one of BSE's care managers about how she felt and what she felt she needed to help her recover. Rose chose to employ one of BSE's enablers to help her grow her confidence again. Over a period of time, in order to help Rose reconnect with the local community and the outside world, her enablers started reading articles out of the local magazine and bringing back information on community activities from trips to the local shops. With Rose's permission her enabler would carry news and good wishes out to her neighbours; and it wasn't long before Rose started to reconnect more directly with her neighbours and take an active interest in their lives.
Rose eventually took her first step outside, after becoming bored one day with being inside all of the time. When she stepped outside she immediately noticed the smell of the clean fresh country air. It was exhilarating and exciting and she really enjoyed it. Enthused by the idea of being able to go out more often she started to plan outings with her enabler, and has since taken steps to fully reengage with her community.