Returning home from hospital with the right support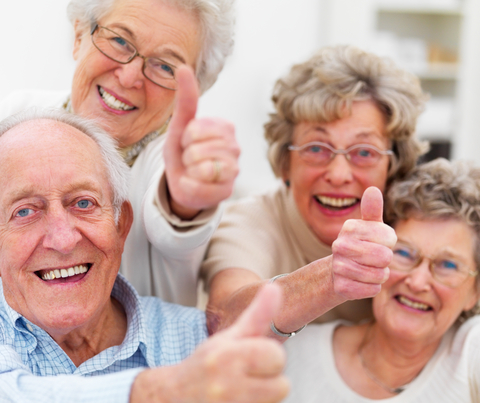 1 in 10 older people over 75 years of age are admitted to hospital as an emergency; this increases to 1 in 5 when people get to 95 years of age. Over the past 5 years the number of older people who have unplanned hospital admissions has risen by 5% – in real terms this amounts to an increase 500,000 people. Most of these unplanned hospital admissions will be in the winter months as a result of strokes, heart failure, falls, chest infections and urinary tract infections or a combination of these.
Age UK report that more than 78,000 bed-days are used each month by elderly patients who have no medical need to be there but who are unable to be discharged because they do not have the right form of home care in place. This often leads to people being referred to nursing homes, which results in increased disorientation further reducing the likelihood of the person returning to their own home. Therefore it is really important to get the right package of support in place prior to hospital discharge.
ARTHUR AND MARY'S STORY (names changed to protect identity)
Arthur and Mary had been married for over 50 years when Arthur started to suffer from spells of confusion met with sporadic problems with his mobility. After the symptoms continued the couple sought out a diagnosis, and Arthur was found to have vascular dementia. Arthur had always been a strong independent man and despite being told that his condition would continue to get worse rather than get better, he was determined to get up and carry on as before. However, Mary feared that they wouldn't be able to go it alone for much longer, as Arthurs mobility problem were difficult for her to handle by herself, so she started to look at what sort of help was available.
On recommendation from someone else she knew, Mary looked into the support provided by Blue Sky Enabling. She had heard that Blue Sky Enabling enablers work with people in an engaging way that helps them maintain their mental capacity, and she wondered what they might be able to offer. After running through her initial assessment, Mary recognised that Arthur might find an affinity with the way that Blue Sky Enabling operates, and the name stuck in her head.
Arthur was admitted to hospital with pneumonia and Mary saw how being removed from a place that was familiar to him significantly increased Arthur's confusion and disorientation, and he became less able to cope with interactions with people he didn't know. Arthur got increasingly frustrated and non-cooperative with hospital attendants, and Mary decided that something had to be done to help him. When she spoke to hospital staff, a few of them recommended that Arthur needed to go into a nursing home, but after seeing what this unfamiliar environment had done to his wellbeing, Mary was very determined that was not going to happen!
Mary got in contact with Blue Sky Enabling and a care manager immediately came out to the hospital to see Arthur in order to assess where the company could help. Once this was completed, both Mary and the care manager visited the house to do risk assessment according to Arthur's needs. Knowing that things had to change around the house was a breath of fresh air, and Mary quickly rallied her family together, who helped her make the necessary alterations to the bathroom and the main access to the house, all ready for Arthur to return home. Shelley helped to arrange equipment from the hospital for the couple to return home with, and to co-ordinate Arthur's hospital discharge. Mary had put a request in to find the right live-in enabler, and the Blue Sky Enabling office team pulled out all the stops to find the best-fit employee for the job. This all together provided Arthur and Mary with the peace of mind that when Arthur returned home, everything was going to be alright again.
The results were astonishing: after returning home with Blue Sky Enabling's live-in support, Arthur went from strength to strength. He stayed clear of all infections, he no longer tried to climb out of bed unaided, he was able to engage in calm conversation with new people, and he was able to engage in personal care tasks himself. He began walking indoors again with the support from his enabler and a walking frame. He found it easier to express his needs and wants clearly. For instance he felt comfortable and relaxed enough to express articulately when he wanted to go into the garden in his wheelchair where he would be able to participate in gardening, picking beans and dead-heading roses etc. He felt safe enough to be supported to visit his beloved rugby club to see a game or two. A little while back, when asked to reflect on that difficult hospital stay Mary said, "When the hospital nurse assessor came to assess Arthur last week, she couldn't believe she was assessing the same person. I'm just so pleased to have Arthur home with me and to see him so well – I have my husband back!"