Vera's story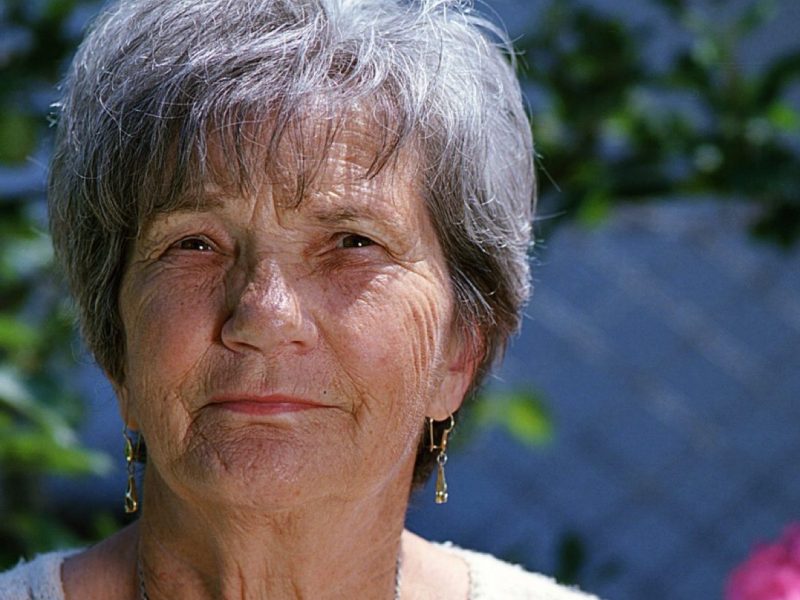 Vera has lived with Multiple Sclerosis (MS) for most of her life; the form she has does not have much remission, but it's slow progressing. While Vera maintained an awareness of what the condition meant for herself and other people, she says that she, "kept the MS at bay" for years. MS is however not something that allows itself to be ignored, and every now and again she would find that, the MS would take a little more from her and she would find that couldn't do something else that she loved. For many years Vera and her husband Sam managed this pattern together. Essentially it was a case of taking each day as it comes, and getting the most out of it. As an intensely spiritual person, Vera used to look for answers to how she could live a better life. Aligned to this aim, she travelled 8 times to an ashram in India, to see a guru. While Vera was not in search of a miracle cure, the journey is where she found her enjoyment. To this end, she published a collection of diary notes based on her trips there, and is happy that these experiences were moments in time that were not to be forgotten. In this form as they remained times of true joy and enlightenment, and still to this day, the memories bring a smile to her face despite her developing symptoms.
Unfortunately, as Vera's symptoms progressed, travelling became more difficult, as did many other things which involved moving about. The growing limitations on Vera's physical ability posed a significant challenge, and Sam (who was in his later years) started to find supporting her more problematic. They got in contact with Blue Sky Enabling in order to arrange for someone to help Vera get up in the mornings and to get bed at night. After a little while, Vera and Sam decided that they liked the BSE staff so much that they insisted on having support all day. Our team of enablers would assist Vera with the morning and evening routines, they would help with the administration of Vera's medications throughout the day, and they helped with all of her personal care.
With the support provided, Vera was able to pursue what mattered to her, reengage with her friends and make new ones.  She's been enabled to live a healthy, fulfilling lifestyle, which incorporated ways for her to maintain the programs prescribed by the NHS intended to help her with her MS. She's maintained attendance at a seated Tai Chi class and a yoga class. She was able to: go on holiday again; get out to the shops when she wanted; get into the city centre to visit places of historical importance, art galleries, and museums; go and meet friends at the MS Society. Alongside BSE, Vera's world opened back up, and while the MS is still there, it's no longer a barrier, it's just something she lives with.