Andrew's story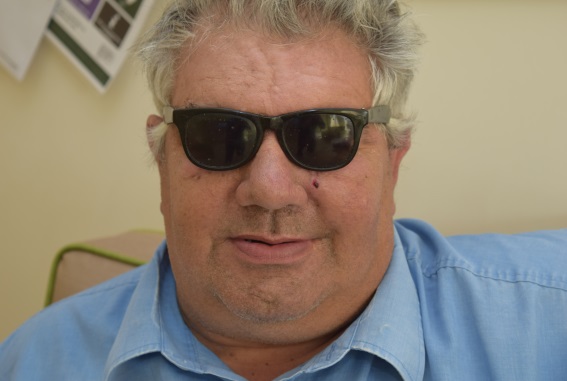 Andrew used to live in shared accommodation, but as he got older, he found the disturbance from others difficult to manage and so he was moved into his own bungalow with live in staff from Blue Sky Enabling. Since living in his own property, Andrew has been much happier, and he gets on very well with his staff.
Andrew loves westerns, especially staring John Wayne, and CSI. Andrew has modelled himself on his favourite characters in the programmes he loves and has always equated size and strength as part of being a man. As over the years Andrew's weight increased, this has resulted in Andrew experiencing difficulties mobilising.  Since Blue Sky Enabling have been supporting Andrew his live-in staff have followed guidance from his dietitian to ensure Andrew has a healthy diet he enjoys. Every Sunday Andrew has a roast dinner with his brother, who visits him a couple of times a week.
Staff have also been able to support Andrew to follow his passion for horse racing, to go into town, to visit markets and to go out for lunch.